Weddings in Positano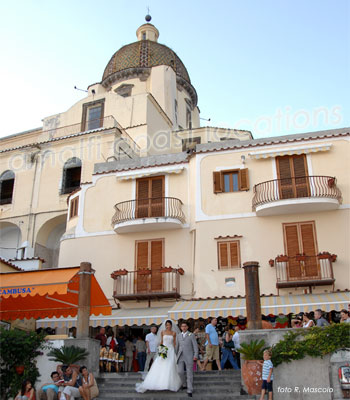 Weddings in Positano. Also called Pearl of the Amalfi Coast, Positano is a perfect scenery for a wedding in Italy.

Positano is built into a cliff with a winding one-way avenue down from the top to the beach at the bottom before winding back up with all the accommodation near by built into the same cliff.
Locations for Wedding in Positano and surrounding

It's quite a walk from top to bottom but there are buses all day that make it easy.
Civil Weddings in Positano can be performed in the town hall, which has a wonderful terrace overlooking the sea with a breath-take view.
You can have a Religious marriage, getting married in Positano's main Church, just a few meters from the beach.