Photography and Video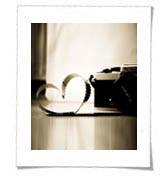 One of the most important aspects of a wedding are the memories of it, in the form of pictures and videos, that are done by the photographer. Since he will be the one suggesting the best poses and surroundings such important memories, it's very important that a serious and talented professional is hired, when choosing always ask to see his previous work so to choose the one whose style you prefer. Then you can decide with him all the details such as the number of pictures, the size, and the delivery of the picture albums.

IOn the wedding day, the photographer's job begins two or tree hours before the ceremony, at the bride's house, where pictures of the bride preparing and leaving for the church are taken. After the religious ceremony there are the traditional pictures on the church steps and outdoor one's before reaching the reception venue. Sorrento and the hole Surrentine peninsula offer a variety of beautiful sceneries, but choosing a location near to the reception will help avoiding the guests a long wait. You can also ask the photographer to provide you with a video of the wedding. Modern technologies allow you to have a DVD of the hole day enriched by music and photos.