Music for the Wedding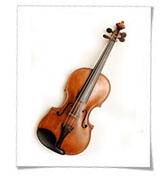 After choosing the venue, the choice of musical entertainment is surely one of the elements that mostly determines the stile of your wedding party. A good choice of music makes the hole event more pleasurable and might also hide some slight imperfections that might occur.
You can choose according to your taste but it's preferable to employ musicians who have a vast and versatile repertory.
The ideal musical entertainment is that which follows the reception with discretion, allowing people to chat and creates happy and involving moments only after the meal is over or in certain given moments that have been decided beforehand.
Usually the engagement of the musicians is for the full length of the lunch or of the dinner, in case you intend to prolong the music further it's best to establish it when hiring the musicians.
In Italy, by law, any type of musical entertainment requires compulsory taxes for performance and copyright, the sum to be paid may vary according to the number of guests and the type of venue you'll be having the wedding reception, it can be paid within the month you are having the wedding.
The best music in town
for your Italian Wedding